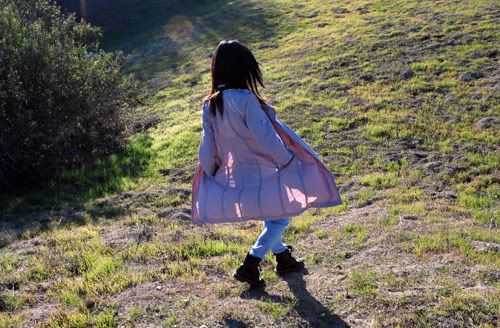 I can't sit or stand still for my picture to be taken, even if it's in a studio, where, you know, I'm supposed to pose for photos. I'll either have to stick out my tongue or hold up a peace sign as a way to appear natural around the photographer and whoever happens to be nearby. Probably means that I wouldn't make a good model. Then again, perhaps the people who have photographed me are just not very good at making their subjects feel comfortable! I'll stick to that reason, just to make myself feel better. I somehow managed to pull a serious face for the photograph below, maybe because it was my younger cousin who was taking my picture. My friend and I were held an amateur photoshoot in her neighborhood's private lot, which is pretty much a quiet hillside that overlooks the city. Thorns and thistles were aplenty and the season's super early sunset provided us some ethereal lighting and annoying shadows. Forget ethereal lighting, I just want the sun to stay out longer. Shorter days mean less outdoor playtime.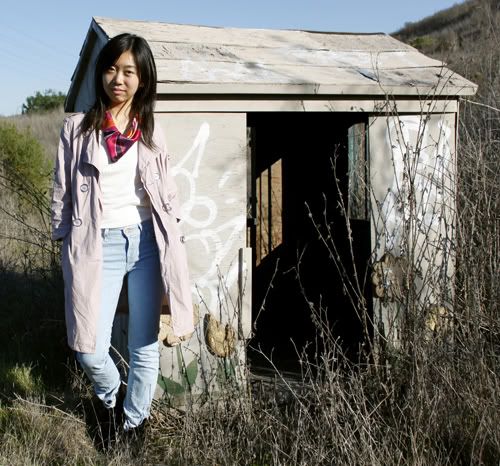 Scarf, Jacket, Shirts
, Gifts bought in China. Jeans, J Brand. Shoes, Doc Martens.