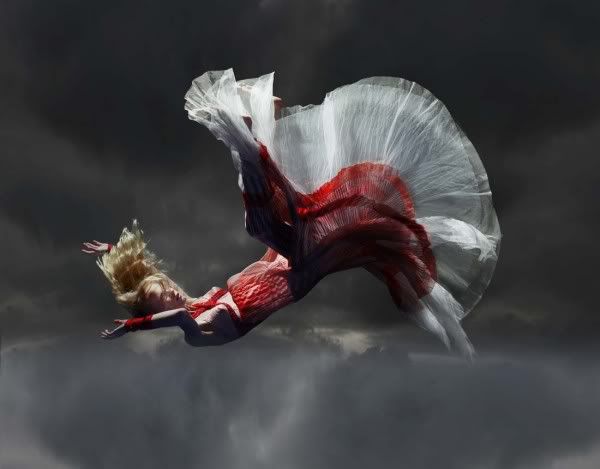 A few months ago I posted a sad sad note, saying that I was overwhelmed and I had to take a hiatus from the blog. If only Lucy-of-the-past can see me now... In case you don't follow me on
Twitter
, some of my recent tweets included:
I'M DROWNING. T___T Will I make it??





ready to jump off a cliff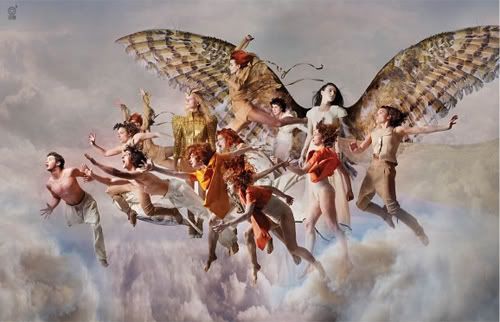 SPEAKING OF JUMPING OFF CLIFFS, I recently skimmed through the
Spring 2010
issue of
Vs. Magazine
and just looking at
Simon Procter
's editorial titled
'The Fall'
(also exhibited at Galerie Taiss at Art Paris) was an exhilarating experience! Okay maybe I'm exaggerating but I think I've been craving that liberating feeling. Sitting in class, thinking of what I could do to sort out my life...then suddenly I'd picture myself sky diving. No joke!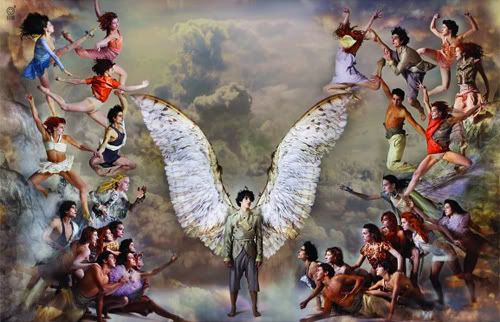 Procter was probably inspired by Renaissance artwork for this off-beat editorial but I was actually a bit reminded of the detailed Romanesque sculptures I've been studying for art history (thank goodness that midterm is over). It's kind of refreshing to find fashion photography doesn't focus too much on clothes. Paradoxical, maybe. Different, definitely.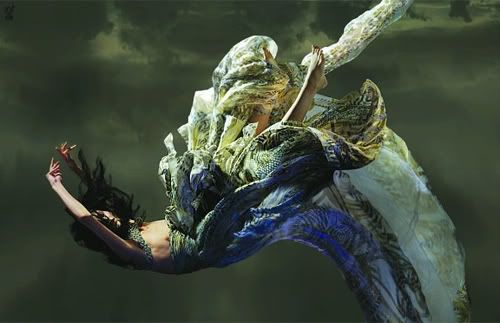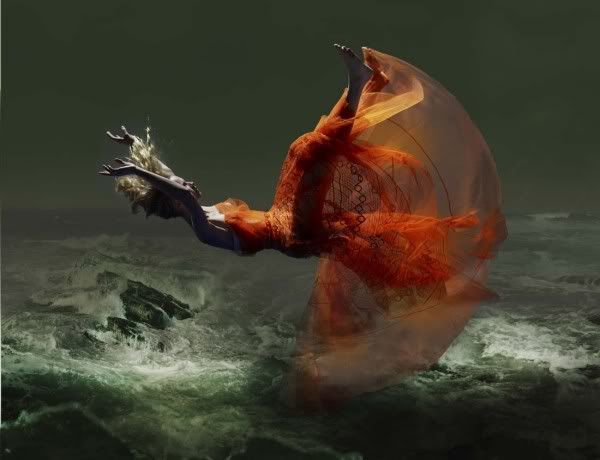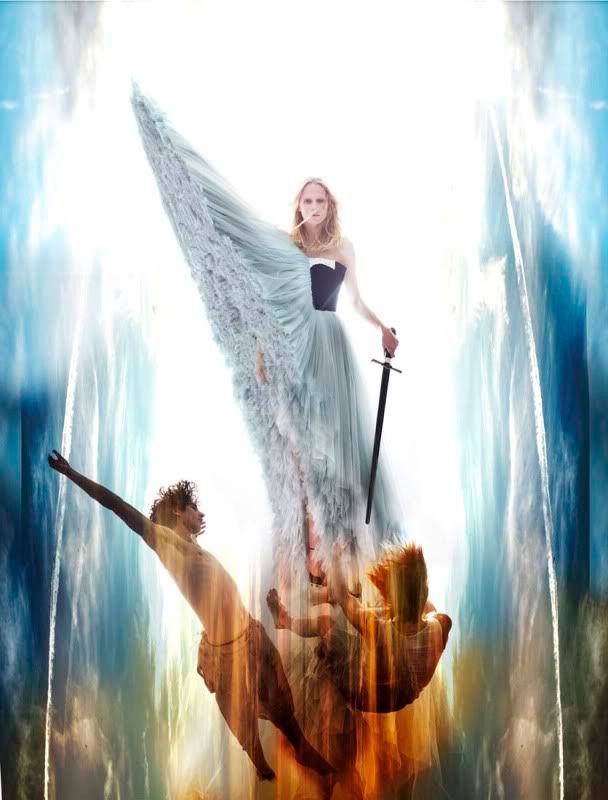 Scenes from the editorial were also filmed for a Vs. Magazine video, which you can watch
here
. Haven't seen it but it appears to be just as magical as its print counterpart!
Images: homo-neurotic.com