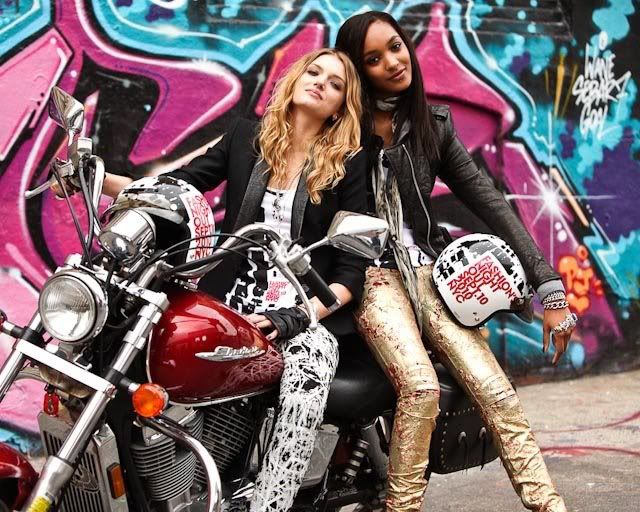 I can't believe I've put off talking about
Fashion's Night Out
until NOW because the epic event is just days away! It's kind of amazing how this fashion phenomenon has expanded to 16 countries and more than 100 cities in America. Sounds like a big deal. Even Los Angeles has set up an official Fashion's Night Out page on the city website, and just from looking at that list of participating LA stores, I feel a bit overwhelmed. It's all good fun but simplicity is enough for me! Coincidentally, I'll be at San Francisco's smaller Fashion's Night Out, which should still be quite the affair despite not reaching the proportions of LA's or NYC's events.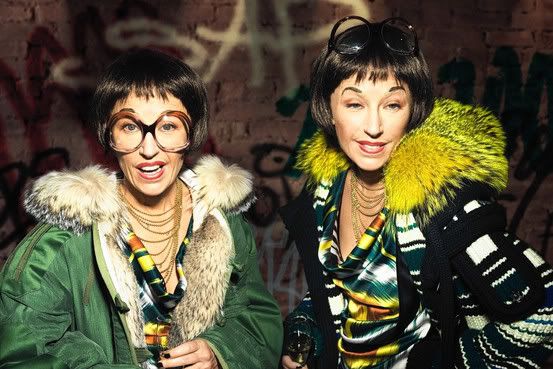 It's kind of funny yet devilishly clever that most stores aren't hosting sales during Fashion's Night Out. Rather, it's a way of getting people to see shopping as a fun activity, not an inconvenient one. At your nearest Fashion's Night Out, probably in some kind of urban environment, you'll find freebies galore and enough celebs to make you feel faint. Of all the events taking place in New York City, I would most want to attend
Karen Elson
's gig at the
Balenciaga
store. Here you'll be able to buy her latest LP and if you're as fearless as I am, you'd go up to her and ask her to autograph that newly bought album!
Cindy Sherman
's
Untitled
(Balenciaga)
exhibit, which features her multiple Balenciaga-donning personas, will also be making its U.S. debut at the store. Seriously, this is the best event in NYC -- fashion, music, and art lovers will all get a treat! But I'm on the wrong coast.
Also, if you're at the Big Apple for Fashion Week,
Mintbox
has some exclusive offers for you. Sip on cocktails, model for a professional photographer, and enjoy a 30% discount at
Vivienne Tam
. Then trot over to a
Paige Denim
store for a free gift with every purchase and a 20% discount (works in LA and Las Vegas stores, too)! All you have to do is RSVP to these events
here
.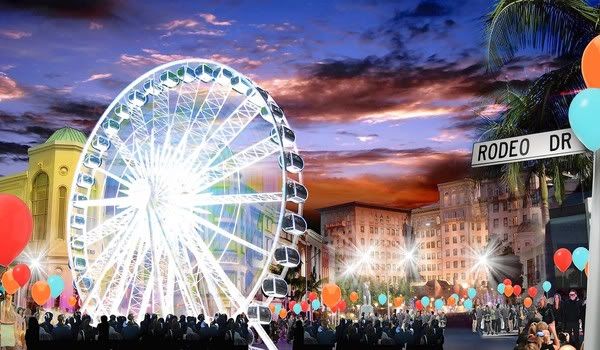 It's easy to be jealous of you East Coasters but California will be poppin' on the 10th. As if LA isn't congested enough on Friday nights! However, the Beverly Center is offering FREE parking! Or you can bus to shop-filled neighborhoods at no cost! Take my word--free parking is a BIG deal! This is the city that banks on home-grown traffic but on Friday, you have an incentive to get out and have fun! Had I decided to stay in SoCal all summer and venture to shop on this Friday, I'd definitely stop by
Chanel
for a free manicure. I go stupid for trendy nail colors. And since this
is
LA, food trucks will line up all over the city for you fashion AND food lovers. Lastly, you'll find a ferris wheel on Rodeo Drive. Yes,
that
Rodeo Drive. Just show a proof of purchase to get a lovely view of the evening mayhem.
Back to reality -- I'm going to be in SF this FNO and I know I'll be heading to
Saks Fifth Avenue
to have an artist transform me into a fashion sketch! Hopefully I won't need to purchase anything. By the way, if you live in or have toured the San Francisco area, are there any spots you'd recommend for me to visit? I haven't been in NorCal probably since middle school so I'm super excited to walk San Francisco without a tour guide giving me a 5 AM wake-up call and pushing me out of the hotel to enjoy the city before going back into the bus a couple of hours later (this is seriously what happens). I'll have internet access while I'm on holiday so I'll be sure to blog about my Bay Area exploits!
And for those who feel like they can't get in on the Fashion's Night Out fun in their area, fear not! On Thursday, September 9,
LuisaViaRoma
will host a Fun Fast Flash sale, slashing
See by Chloé
prices by 50%!
Threadless
is also having a $9 tee sale going on right now! Hurry hurry!
Images: BeautyIsDiverse.com, Hint Mag, Los Angeles Times website, earthtoandrea via Flickr