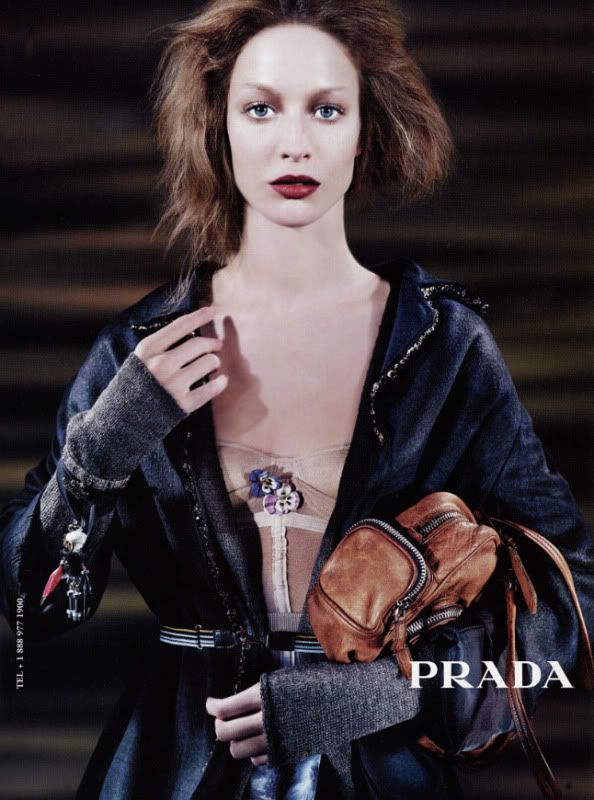 Firstly, I should mention how much I LOVE my subscribers. LOVE YOU! Sorry that I haven't been posting much...life slows down during school breaks (but time doesn't, unfortunately). Either that or I really am busy. Who knew that sitting in front of a computer for eight hours a day sucked so much? Anyway, I've finally checked off two things from my
Crimble wishlist
from last December. That picture above should be a clue...I got a magazine internship! Interesting timing, because I've decided that I want to work for a non-profit. But I guess I'll try out publishing this summer! I also got a DSLR. FI. NAL. LY. I've been waiting for the perfect camera at the somewhat perfect price since high school! And not too long ago, Canon released the T2i! So....I BOUGHT THE T1i! It just made so much sense!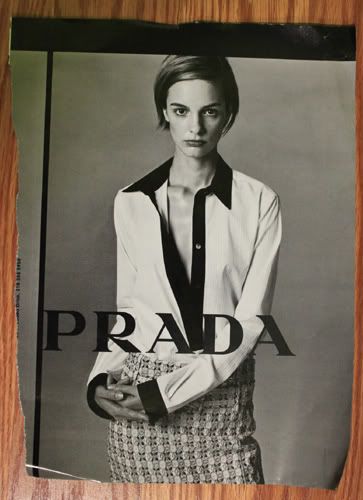 One great thing from being in the publishing industry is that I can peruse the old magazines to see what kind of content was in the stands back then. "Back then" was less than ten years ago, but nevertheless, I've found some cool advertisements. I ripped out a
Prada
ad from a 2002 issue of the magazine I intern for, thinking that it was the
Jacquetta Wheeler
ad mentioned by
Daul Kim
in her blog (that was a while ago, of course). Turns out that I have a poor model memory bank, but doesn't that model really look like Jacquetta?? Although that's not her, Jacquetta appeared in
the same Prada spring 2002 campaign
. The model you see above is
Kristina Chrastekova
.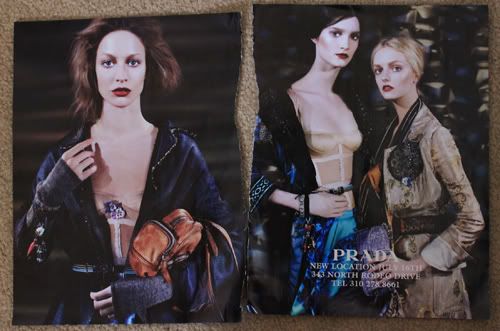 I found another Prada ad -- a double-pager -- in a 2004 magazine issue. This fall campaign looks much busier with all that outerwear and accessories, not to mention the color. If you flip through fashion magazines at all, you can easily recognize
Raquel Zimmermann
as the model featured here. Not quite sure who the other two models are. Personally, I like the spring '02 ad more. It's simpler and even more endearing since it's focused on a model rather than smorgasbord of clothing. What do you think?
Images: bwgreyscale.com and meeeee