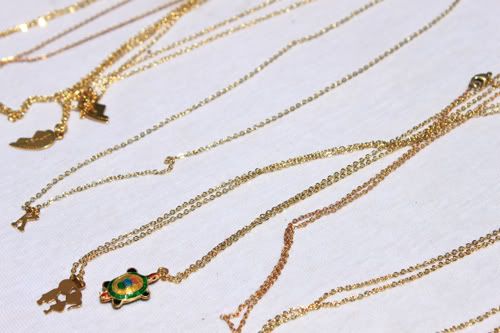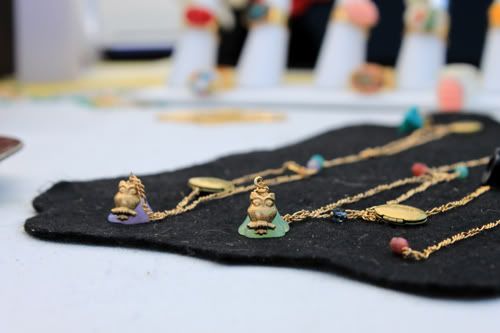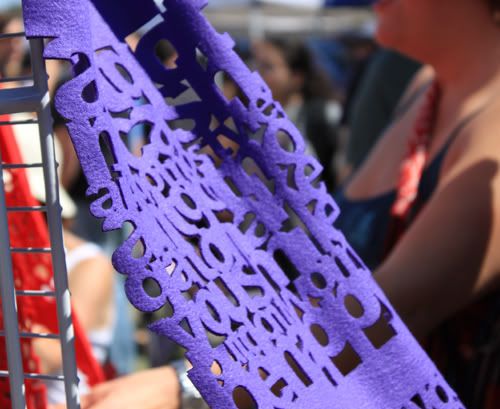 Yeah okay, felt isn't really shiny but there was plenty of jewelry at
Renegade Craft Fair LA
this weekend. Once again, most of the merchandise I liked were a bit over my spending limit but at least my family members all left with something. I left with some free
Etsy
and
Amoeba
stickers, a
Threadless
bag, and a $7 off
Threadless
coupon. Let down of the day: issues of
Uppercase Magazine
weren't free......they were part of a free raffle, however.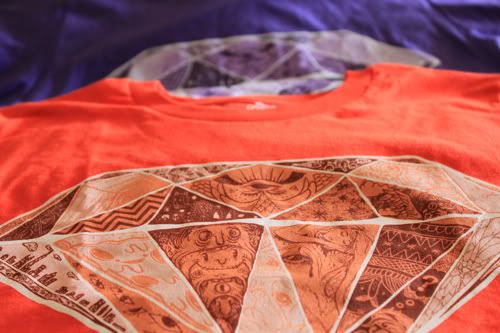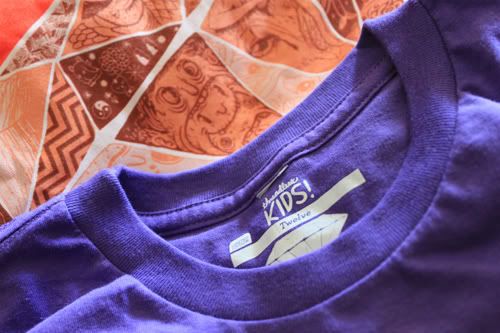 My cousins, being the lucky minors that they are, scored limited edition
Threadless
shirts that were given out to kids for free. Did I really not pass as a kid? An eighth grader mistook me as a 14-year-old not too long ago... Note to self: find a baggy shirt to hide my chest (or whatever's there) and cute ankle socks. Should also wear my retainer at all times.