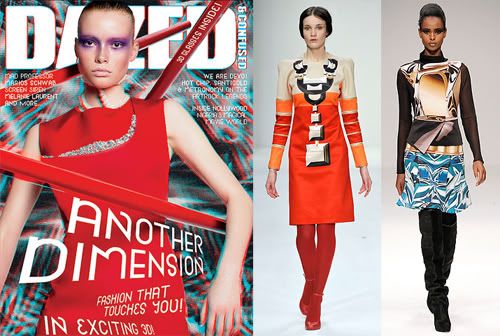 Can you believe I'm back? Now that the Year of Biting-Off-More-Than-I-Can-Chew is over, I can refocus on my long-term goals as well as my immediate to-do's...like blogging! Thank you, faithful readers for following my blog, and hello to the newest R2R subscribers! Now on to discussing the latest trend...a trend that people everywhere embody...three dimensions! We've already seen plenty of pop-out prints on the runway (have to thank
Mary Katrantzou
for setting the bar, IMO) but 3D has been popularized in industries that traditionally use 2D imaging. Could be a result of that
one film
that I have yet to watch. Put on those red cyan specs for the best viewing experience...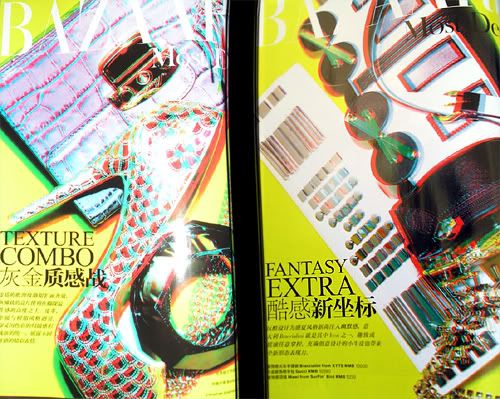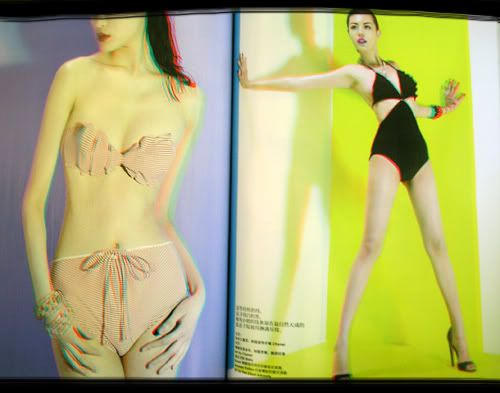 My aunts recently vacationed in China and brought back a few magazines I asked for. As
strange
as some of these
Harper's Bazaar China
photo editorials are, I'm quite fond of the
June 2010
issue's special 3D features, some of which include model
Ming Xi
. Also, the magazine came with a free pair of 3D glasses...and a convertible heart clutch totebag thing! Both are somewhat useful. Sadly, only a couple of spreads looked convincingly three-dimensional.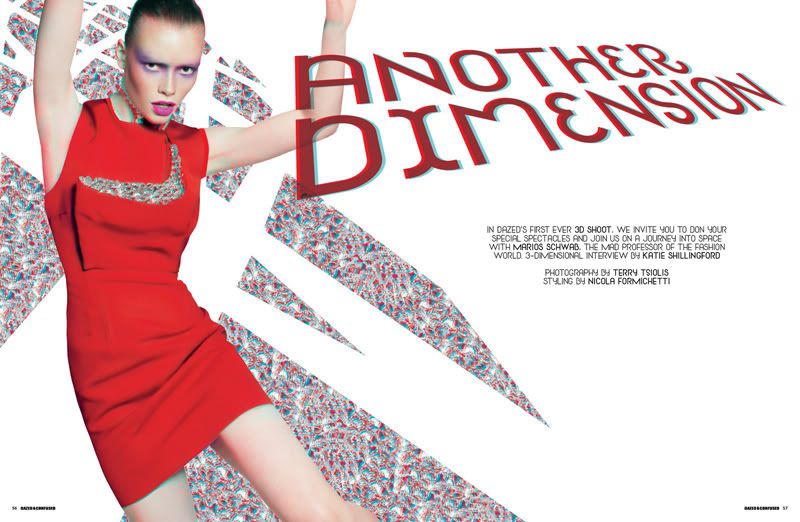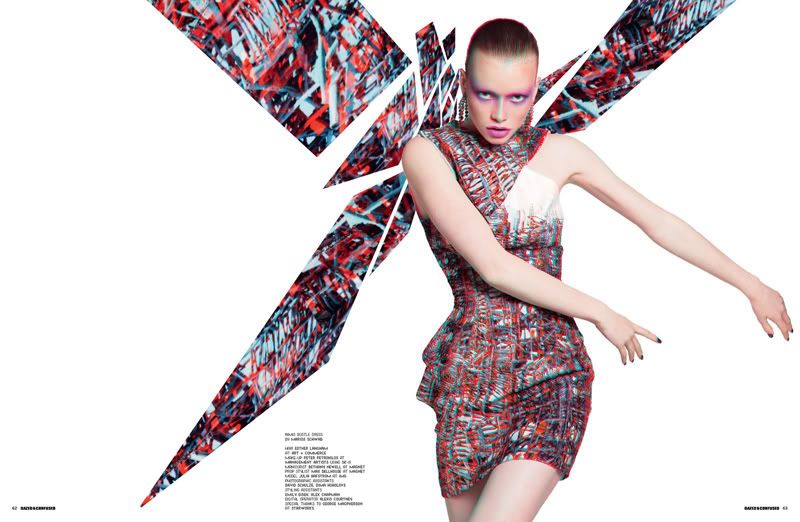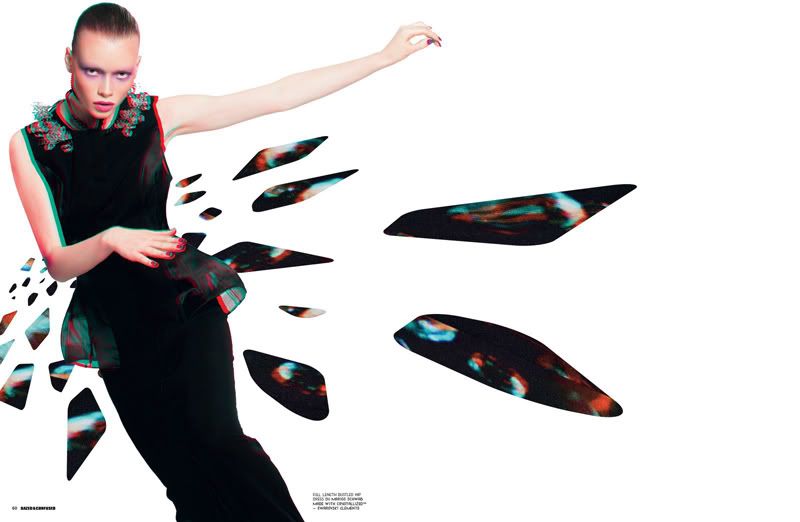 You already saw the cover of the special 3D issue of
Dazed and Confused
up there...who could forget that
August 2009
issue? Okay, I almost did. At least until I searched "3d fashion" on Flickr.
Terry Tsiolis
shot
Julia Hafstrom
for the "Another Dimension" editorial...with effects that were a bit too subtle for my taste.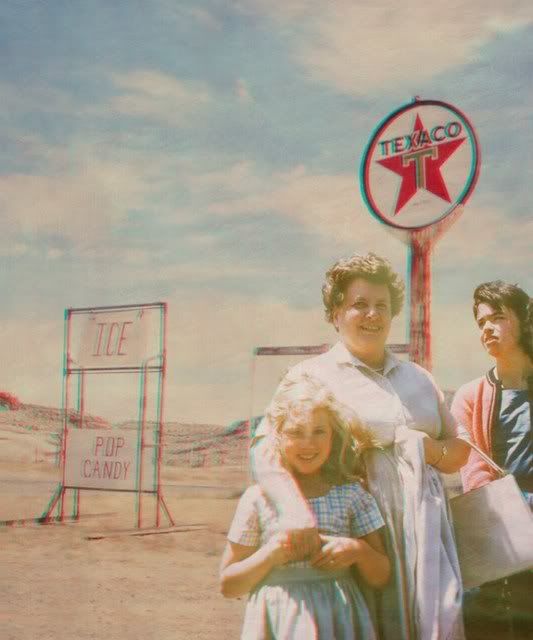 Travelogue (2009)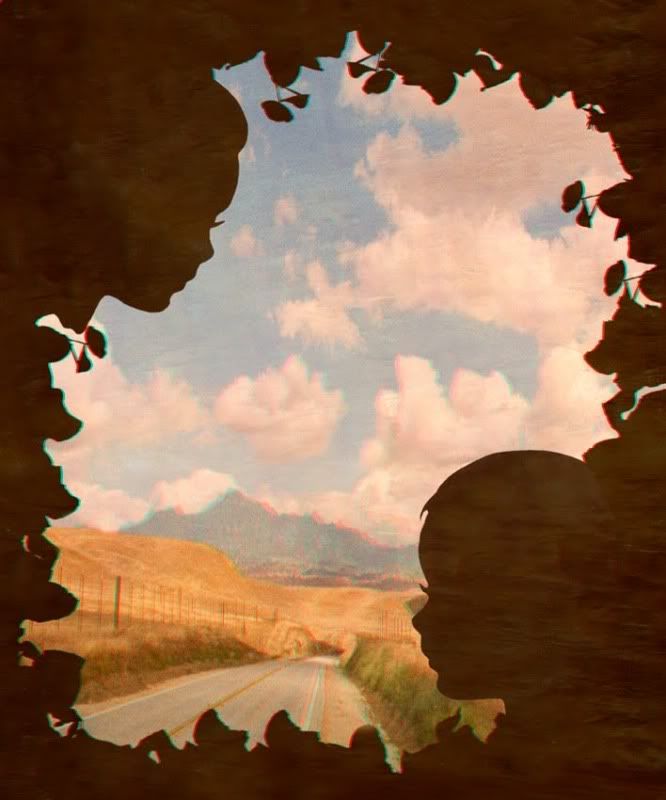 Silhouette Road (2009)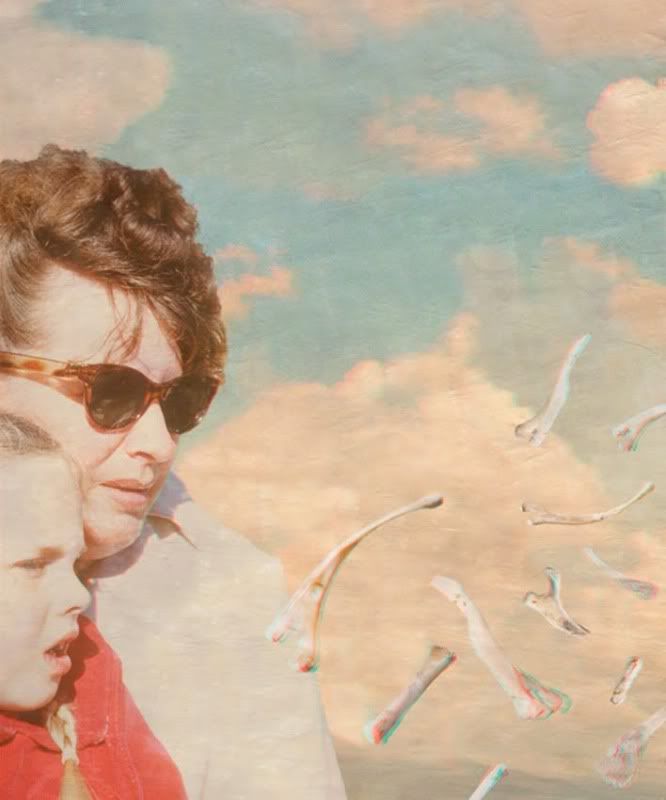 Bones of Fortune (2009)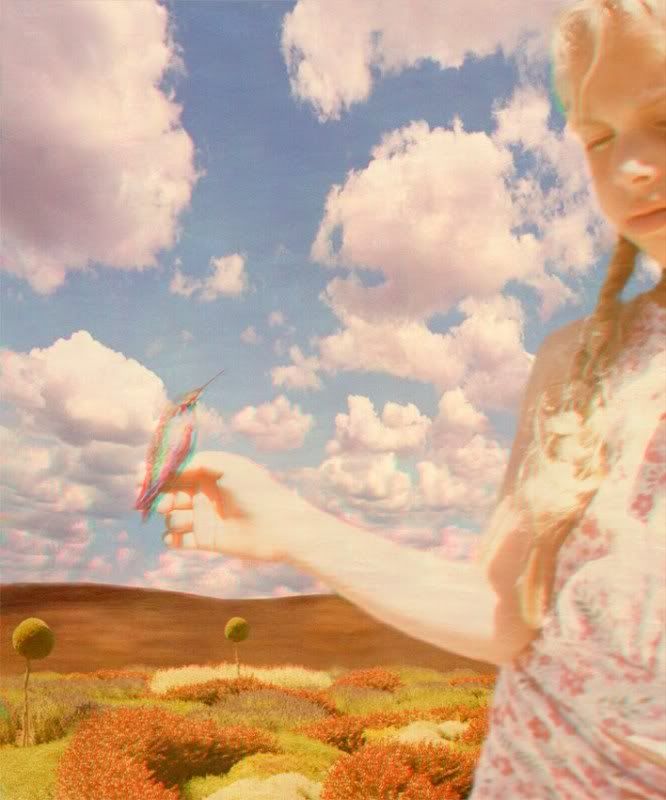 Bird in Hand (2009)
Claudia Kunin
layers her own 3D works with her late father's anaglyph photographs to create some trippy family moments capable of stimulating wonder and nostalgia at the same time. Her work doesn't look so great from a computer moniter, so check out the
art exhibitions
that feature her prints.
A couple of amazing 3D photographs via
zadro
on Flickr.
Images: Dazed and Confused's Flickr, style.com, Lenscratch Blog