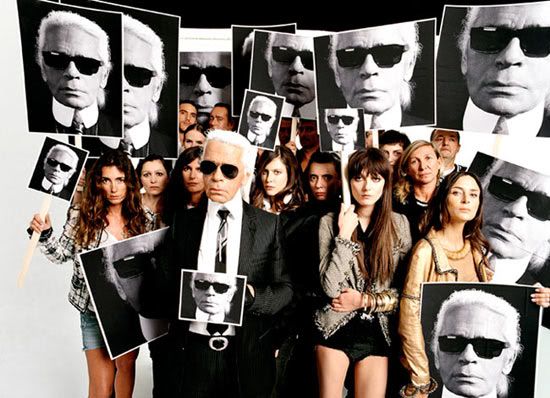 Hey, friends...I have a midterm on visual culture coming up and to prepare for it, I have to select two photographs I want to write about. One of the photos I chose was this image of
Karl Lagerfeld
and Company taken by
William Klein
for a 2007 issue of
Harper's Bazaar
. Though I recognize numerous faces in there, I only know the names of Karl (designer),
Irina
(model/muse), and
Odile Gilbert
(hair stylist). If you happen to know who the others are and what they do for Karl, please leave a comment and let me know! I'll be eternally grateful!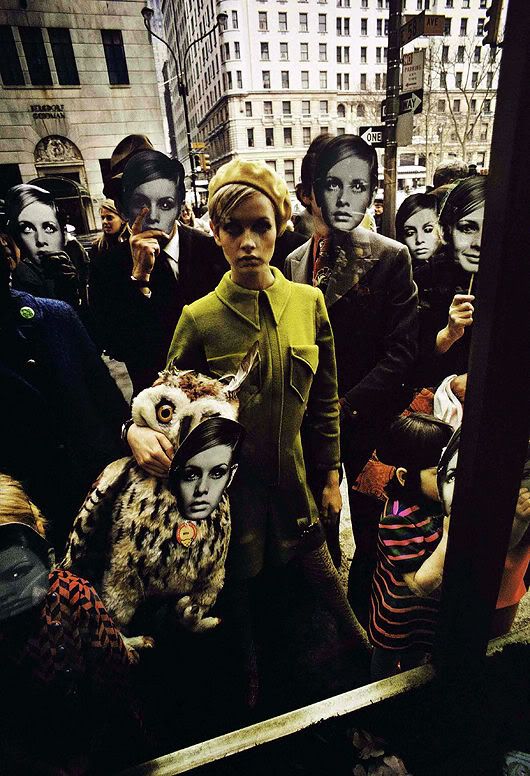 Oh and in case you were wondering, the other image I chose was also something from
Harper's
, but taken forty years prior...a picture of
Twiggy
and friends taken by
Melvin Sokolsky
. Yep, both images were part of an exhibition titled "Fashion in the Mirror: Self-reflection in Fashion Photography" at the Photographer's Gallery. If you happen to know the situations surrounding these images, do tell!
Images: photonet.org.uk