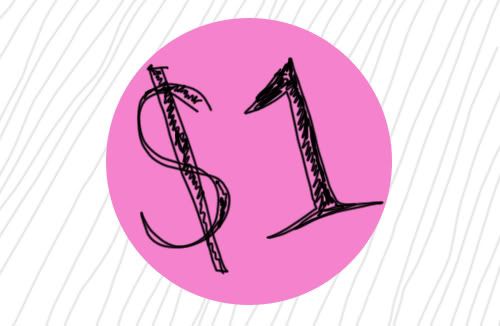 Forgive me...I haven't used a tablet in years. I'm still getting used to my NEW PEN TABLET.
The Americans who are still awake have to admit it...we're all staying up for that email, the equivalent of the Holy Grail, or a map to the Holy Grail (k I'll stop referencing stuff I don't know much about). Today is web outlet
theOutnet.com
's first anniversary and to celebrate, they're pretty much giving out designer pieces for just a dollar/quid each. My cousin thinks it's an April Fool's joke, but that would've been far more appropriate a couple of weeks ago.
Here are some exciting retweets from theOutnet's Twitter (the sale is already open for some parts of the world!):
childrensjewell @outnet Got a Miu Miu Dress in the sale, thank you so much THE most exciting thing ever!!!

bargainistafash Got a £1,365 Giles dress in TheOutnet.com's 1st birthday sale... for £1! Hope it fits, had to go down a dress size in the buying frenzy. Eek



sophosthegreat

This will mean nothing to most of you, but I just got an Erdem dress for £1 in theoutnet's sale. Amazing!
I'm really happy for those who managed to get through to the servers (obviously they're going to crash) and get a hold of something! Can't help but envy those lucky ducks. Anyway, I'm EXHAUSTED....haven't slept too much in the past few days! But I will survive.......
yeah yeah
.