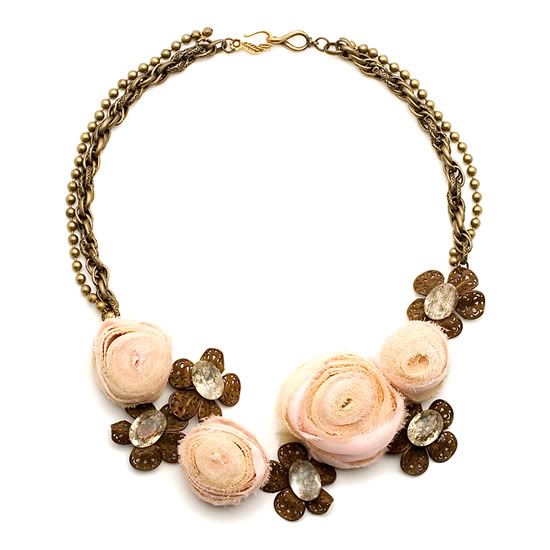 We interrupt these regularly scheduled Fashion Week reviews for a sponsored message...actually, I just really want to blog about
Marquis & Camus
jewelry. I've been a fan of the brand's kitschy pieces since its first sale on
ideeli
. Because each piece is made with vintage finds mixed with modern materials, Marquis and Camus jewelry is always one-of-a-kind and limited edition. So unfortunately, the bold pieces I saw way back during the label's first ideeli sale are no longer available and soon, these styles will be swept away, too.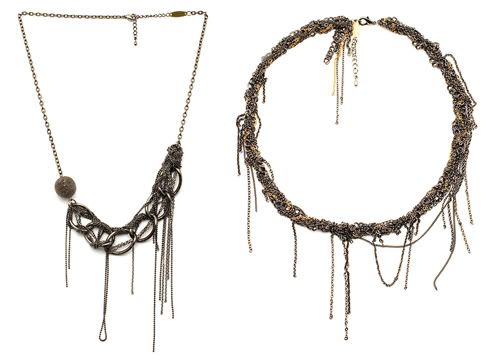 This sale has something to satisfy our inner girly girls, rebels, and everything in between! Fat chains, skinny chains, rosettes, pearls, pendants, cameos, lace...many of these materials can be found in a SINGLE unique Marquis & Camus piece! I'm still trying to decide whether I should nab a necklace or save up for the next Puma shoe sale (as I mentioned before,
I REALLY NEED NEW SHOES
). But anyway, if you're tired of reading this post and just want some Marquis & Camus NOW,
click here
to get invited to the ideeli sale! Prices start at
$59
!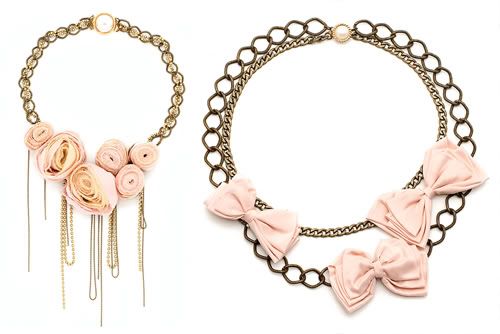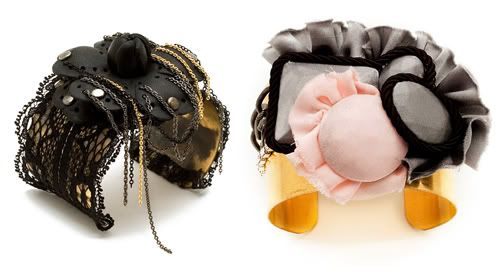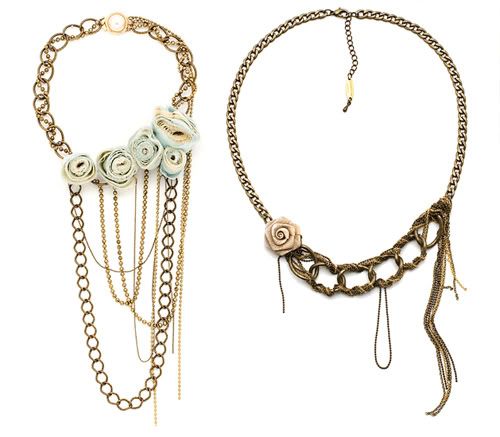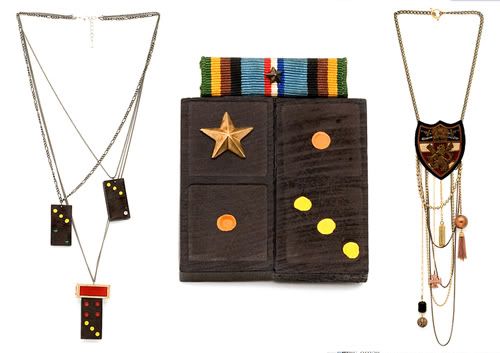 Image sources: ideeli